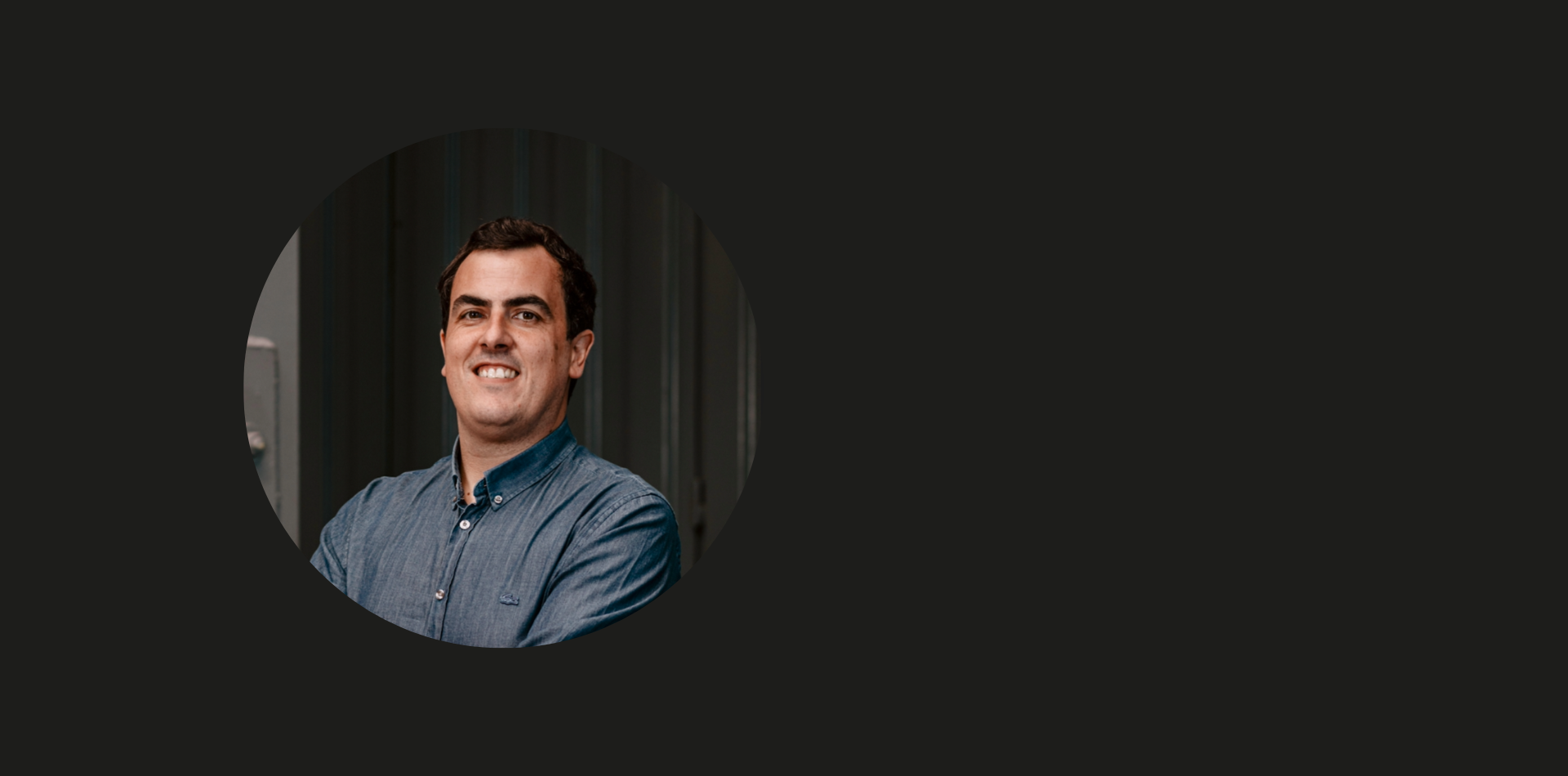 Interview with Ignacio Valledor, CEO and co-founder of Lullaai
Lullaai is one of the projects that has made its way through Social Nest Foundation's ''Raise for Impact'' program, which trains impact entrepreneurs in how to prepare for their first round of investment.

Lullaai is an app that combines a service for figuring out how to manage and tend to a baby's sleep with support from an expert team in infant sleep routines. With the premium subscription, you get unlimited messaging with your assigned "Sleep Coach", so you can rest assured knowing you have expert support round the clock.

We interviewed Ignacio Valledor, its CEO and Co-Founder, to learn a little more about this amazing entrepreneur, the challenges he has had to face when it comes to entrepreneurship and what he gained by going through our Raise for Impact program.

How did you come up with the idea to create Lullaai?

I had many sleepless nights when my second daughter was born. It was really tough both physically and emotionally because of how repeated sleepless nights can really take a toll. We decided to do something about it, which is how we met Amelia Hunter, a pediatric assistant and one of the foremost experts in baby sleep in Europe.

The results were so good and came so quickly that we wanted every family to have access to this kind of thing. We talked to Amelia and here we are, three years later with a successful application, Lullaai Baby Sleep, which has already helped over 10,000 families.

What challenges do you face when it comes to measuring your impact?

As simple as measuring impact might seem, it is actually very complex for us.

We have thousands of families turning to Lullaai every day for help and support for managing key aspects of their motherhood. And we have been growing to meet the needs expressed by families: more content, new personalized plans for emotional well-being....

Now not only do we cover the baby's sleep, we have also grown to take care of the physical and mental well-being of mothers. Our goal is to continue our march towards the goal of healthy motherhood, though our measuring is not always real with regard to the impact we propose.

What Sustainable Development Goals have you set out as goals at Lullaai?

Our contribution is built around three main axes: Health and Well-being, Quality Education and Gender Equality:

The goal of Lullaai is to help families improve their quality of life and well-being by improving the quality of their babies' sleep. Good sleep is key to child development and poor sleep quality can have very long-term implications.

For this reason, the work of the professionals who take part in Lullaby includes an educational component as well. When a family understands the true importance of good sleep hygiene, implementing new habits and routines is much easier. And it especially helps in keeping them up as the children grow.

And in the last year, our team has grown by 33% and now 60% of our team members are women. What's more, one of the founders and a key member is Amelia Hunter.

What is the Raise for Impact program providing you?

It grants us access to a great community of entrepreneurs across the world that we have a lot in common with. The other 19 projects are amazing and we are glad to be spending a lot of time with them. The visibility and exposure to impact investors is going to help us a lot since funding is crucial to growing and scaling our impact.

We are also learning a lot about impact, how to measure it and how to grow our business in a sustainable way. It is very reassuring to know that there is a professionalized ecosystem and how lucky we are to have the finest experts in Raise for Impact.

What would you recommend to something thinking about becoming an entrepreneur?

Be resilient and always continue to build up relationships with your customers and other people in your industry or entrepreneurial environment. Networking is very important. You never know where a business opportunity might pop up. Entrepreneurs need more than just money; they need a lot of support and help of all kinds. Resilience will help you turn all those "that's not possible" or "that can't be done" comments into challenges that drive you toward demonstrating that you can achieve your goals. You have to persevere and be patient.