Sustainable Gift Guide
Sustainable, ecological, ethical and beautiful gifts. This is the purpose that we have set for ourselves at Social Nest Foundation. For this reason, we would like to present you with a selection of brands, products and projects that belong to our Community of entrepreneurs with impact to celebrate more conscious Holidays.

In this sustainable gift guide you will find proposals for all tastes. From Made in Spain design accessories, to different sustainable fashion alternatives, activities to do as a family and much more...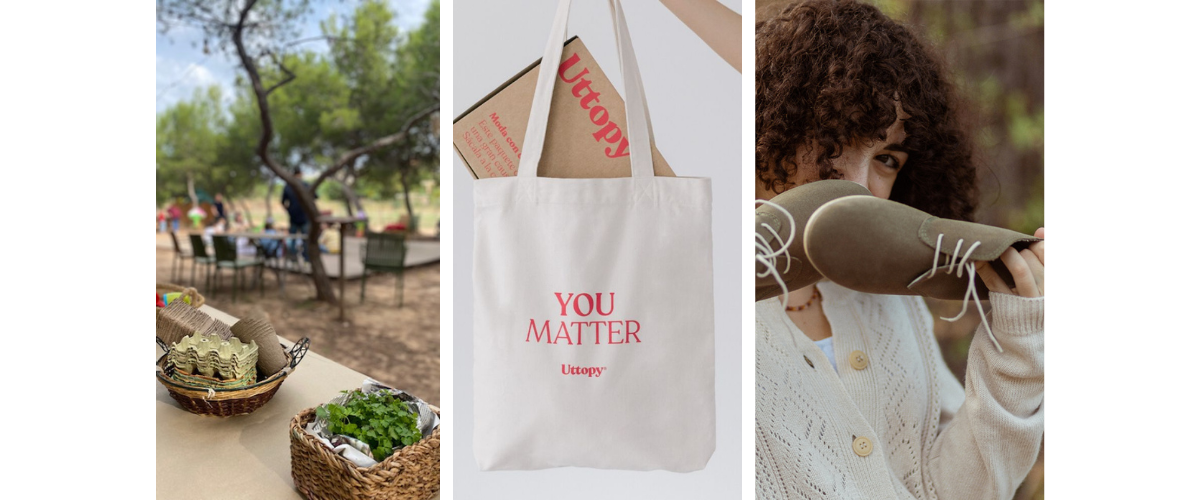 Ecoagriculture Workshop at La Pinada Fun
Workshop for adults and children where you will learn how aromatic plants are the natural repellent of mosquitoes and other insects. In the workshop we plant a graft and each one paints their pots. The workshop lasts an hour and a half and costs 5 euros per person.
Shop now →
Uttopy
Sustainable fashion for great causes. Get a 10% discount with the code: Uttopy10
Shop now →
eco Slowers
Organic, vegan and beautiful shoes made in the Valencian Community to walk at a different pace. Get a discount on their entire website with the code: RITMOSLOW
Shop now →
CANUSSA
Functional complements of Made in Spain design. B Corp. PETA Vegan Approved. One Tree Planted for each complement. Get a 15% discount with the code: SOCIALNEST
Shop now →
ECODICTA
Ecodicta offers conscious alternatives to enjoy fashion such as renting or second-hand, as well as promoting sustainable lifestyle products. Get a 20% discount on the entire web with the code: SOCIALNEST20
Shop now →
La Pinada Fun YOGA
Yoga & Healthy brunch at La Pinada Fun. Each session for only 18 euros.
Shop now →
Clotsy Brand
Sustainable and vegan fashion brand. With local production in Spain and Portugal with organic and recycled materials. Get a discount on their entire website with the code: RAISE10
Shop now →
Sekond Brand
At Sekond Brand, they take advantage of the clothing that brands have in accumulated stock or with manufacturing defects and transform it into new garments. Garments almost as different and special as you. Always ensuring the best quality and of course, being 100% sustainable. Get a discount on their entire website with the code: BIENVENIDASEKOND
Shop now →
Sepiia
Smart fashion designed to make your life easier: no stains, no wrinkles, no odors and no worries. Recognized by B Corp in the top 5% of the Best for the World. Get a discount on their entire website with the code: SOCIALNEST
Shop now →
Tardana
Tardana is a Valencian catering business with traditional flavors, but with a different touch. They only work with Valencian farmers and local producers who supply them with the best raw material to prepare their dishes. In its catering, you can find a lot of "la terreta" gastronomy: from "blanc i negre" hamburgers with aioli, to "cremaet" tiramisu.
Shop now →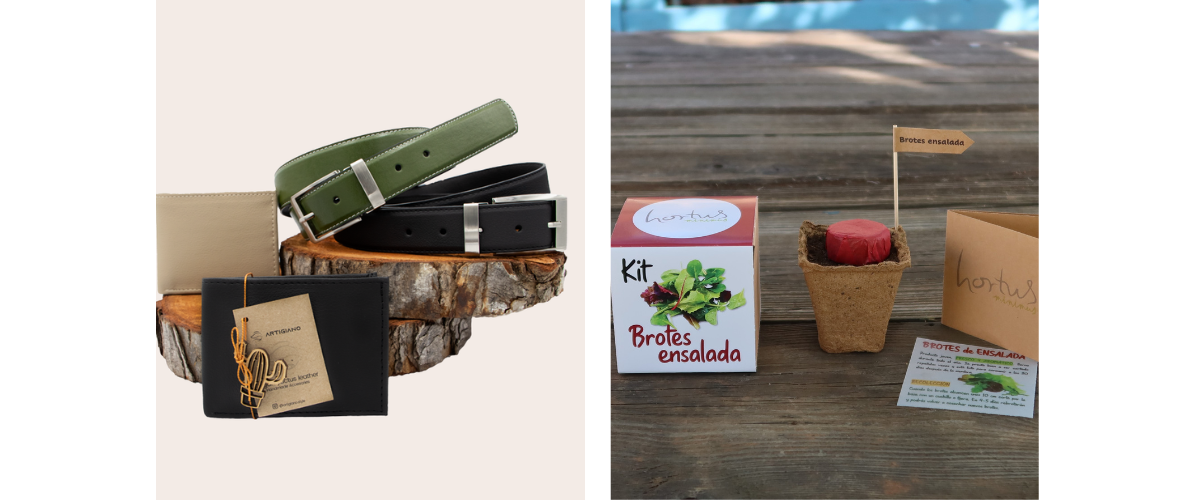 ARTIGIANO
Vegan leather belts and wallets made by Mexican artisans. Get a 15% discount on their entire website with the code: NAVIDADVERDE
Shop now →
Hortus minimus
Seed bombs, an explosion of life. Grow kit designed for people committed to sustainability and the environment. This kit contains everything you need to grow your own vegetables and aromatic plants at home. And most importantly, to activate the seed bombs you only need a wee bit of water.
Shop now →
TIMPERS
Timpers is a brand dedicated to the design and sale of high-quality sneakers, manufactured in the province of Alicante in Spain. In addition, at Timpers, all its workers are people with disabilities, actively contributing to the inclusion, integration and normalization of these people, in the social and labor fields.
Shop now →
Creadoras de Bosques
Pack of 3 handmade Super Seeds of approximately 3.5x3.5 cm. Material: Clay + Substrate + Native Forest Seeds. Each Super Seed is equipped with a specific mixture of seeds for the creation of forest in all its strata. On each Super Seed it is indicated which forest it creates.
Shop now →