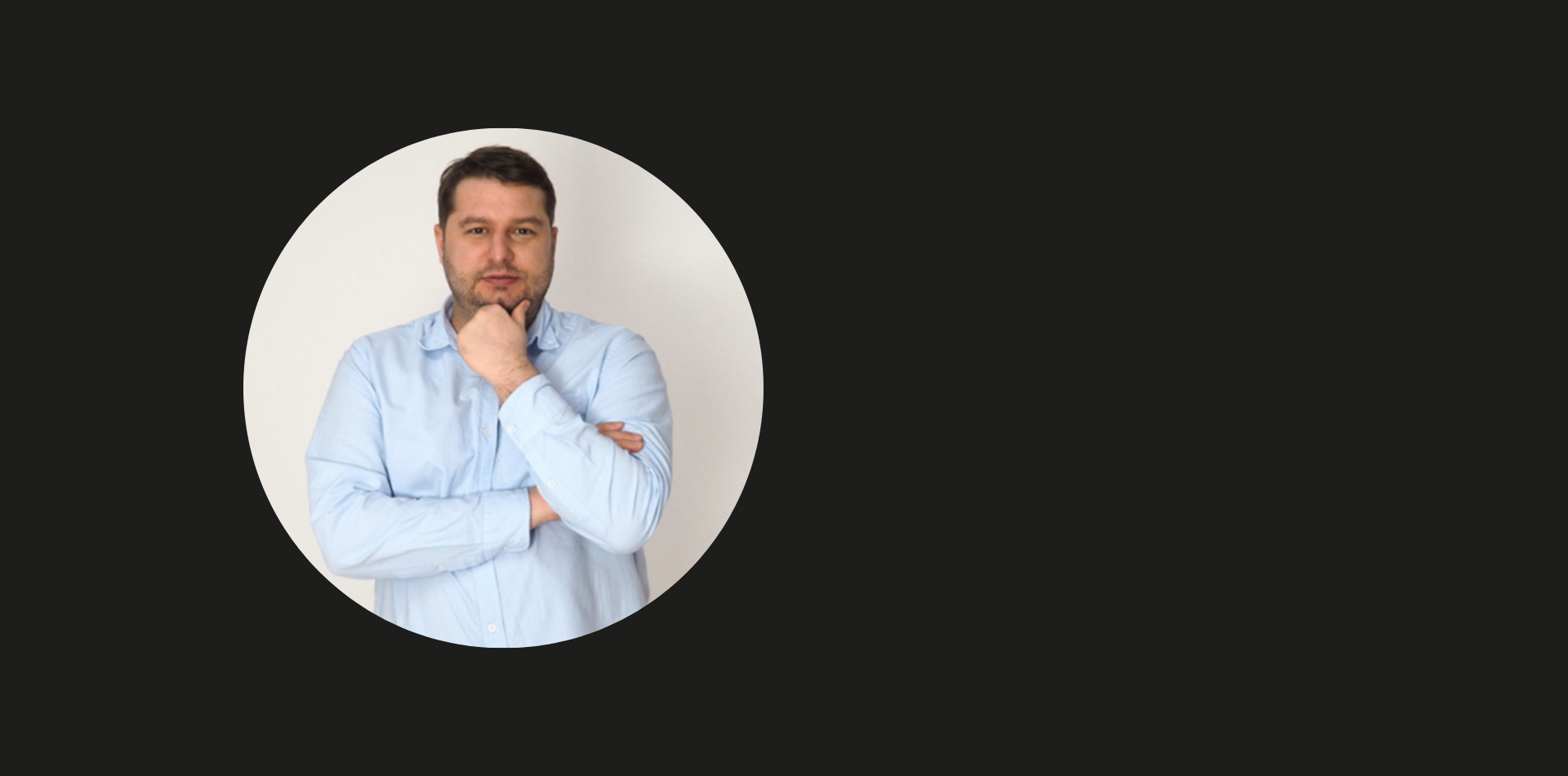 Interview with Raul González, CEO and Co-Founder of Ecodicta
Ecodicta is one of the projects taking part in 'Raise for Impact', our program for getting impact entrepreneurs prepared for outside investment.

Ecodicta is a subscription-based fashion sharing platform where you can redo your wardrobe from month to month without cluttering your closet, while also being sustainable by extending the lifespan of clothes. In addition, they offer a personal shopper service for selecting outfits or garments that match each subscriber's preferences and style.

We spoke with Raul Gonzalez, its CEO and Co-Founder, to learn more about this entrepreneur and the fashion community he has created to foster the collaborative economy and cut down on environmentally harmful textile waste. Raul Gonzalez tells us about the challenges he has had to overcome when it comes to entrepreneurship and all the benefits he has gained from the Raise for Impact program.

How did the idea to create Ecodicta come about?

Ecodicta is the result of combining the passion for fashion and sustainability held by Raul Gonzalez and Mercedes Garcia, and understanding that we cannot just do away with fashion as a form of culture and personal expression, nor can we fail to take care of the planet.

This is why we created Ecodicta, a new way to enjoy fashion through a wardrobe shared with hundreds of women, where you can rent via subscription, rent for one-off events such as weddings or dinners, or buy second hand.

Inspired by models from the USA, we wanted to adapt fashion sharing to Spanish culture by offering an alternative that equals or improves on the existing market, and compete with fast fashion by offering sustainable alternatives for fashion lovers.

What challenges do you face when it comes to measuring your impact?

The most challenging part is establishing a shared methodology across the board for social or environmental impact, which is more easily done with the financial aspect. Instead, each company has to practically come up with its own ad hoc methodology depending on its lines of impact.

And developing a methodology requires resources and may shift attention away from the focus of any company, which is to boost sales. Even so, it is important to keep in mind that in order to learn what impact we are having and the steps needed to reduce our environmental footprint or have greater social impact, measurements are crucial, as is establishing the lines of action accordingly.

It is challenging for new startups, and understanding that since we are small, we can get support from startups to help us measure impact, such as Dcycle or Bcome in the textile sector, or reduce it, as we do in Ecodicta with Pol Ave, Upcyclick or MENOStrash, because you get more done by combining synergies.

What Sustainable Development Goals have you set as objectives at Ecodicta?

We mainly cover goal number 12, which has to do with the main problem with fashion, overconsumption and the associated overproduction. To reduce the impact of fashion, the main thing is to manufacture less, and that is where FaaS comes in, fashion as a service, servitization, moving from a product to a service to extend the lifespan of clothing and to keep our customers from accumulating clothes. This also reduces the carbon footprint of your closet, by sharing wardrobes and believing that the important thing in life is to enjoy experiences and not accumulate goods, that clothes are a means to living out those experiences, to avoid shopping as an end in and of itself and then not wearing those clothes.

We also cover SDG 17. As a small company, we are just one small part in a garment's life cycle, and we collaborate with sustainable fashion brands such as Canussa, Rita Row and Colmillo de Morsa to offer their products to our customers. As I mentioned earlier, we collaborate with companies such as Upcyclick so that when clothes have already completed a rental cycle, they can be transformed through upcycling.

What are you gaining from the Raise for Impact program?

The program is helping us set the theoretical foundations for drawing up the documents necessary for a round of investment, as well as learning when the deadlines are, where to get funding, what kind of capital is more interesting for us depending on how mature the startup is....

What's more, we have mentors who help us out on specific issues and push us to go further. It is a recommended program for any startup starting its first or second round of investment.

What would you recommend to someone thinking about becoming an entrepreneur?

To think of entrepreneurship as a marathon, where there are many disappointments along the way, but also many joys that make up for the tough times. And to remember that at times you might be running alone, but most of the time you will be running alongside people in your same situation, which is good for pushing you to go that extra mile.