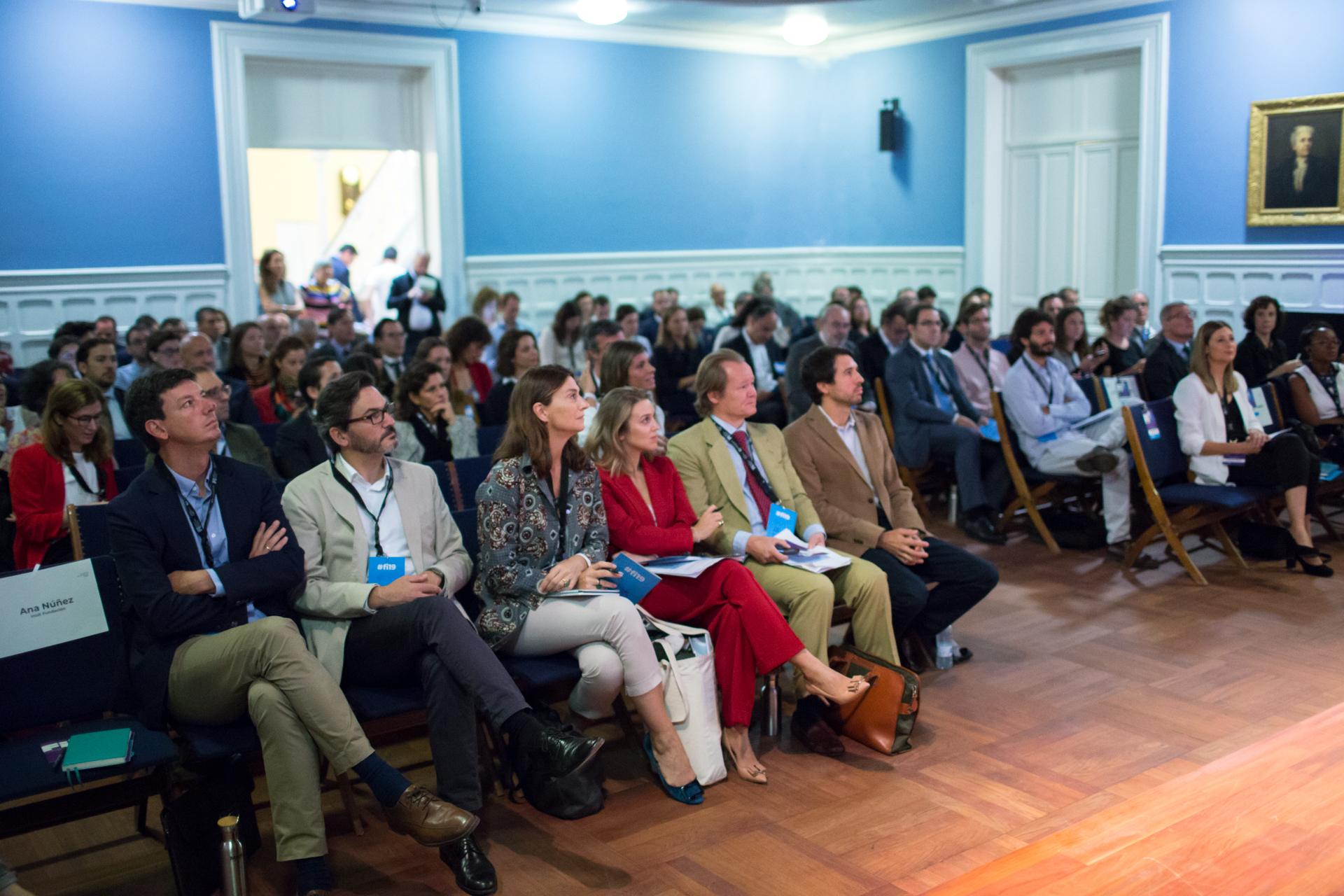 Fi, Europe's leading investor-only impact investing forum, celebrates its fourth edition
On September 28th, 29th and 30th, the main impact investing leaders will meet at Fi Impact Investing Forum, to analyse the opportunities for impact investing in responding to the global challenges we face in the post-Covid era.

This fourth edition of the forum will feature top-level speakers such as Amit Bouri, CEO and Co-Founder of The Global Impact Investing Network (GIIN); Philippe Zaouati, CEO of Mirova; Margarita Albors, President of Social Nest Foundation; Edit Kiss, Investment and Development Director at Mirova Natural Capital; Sarah Drinkwater, former Director, Beneficial Tech at Omidyar Network; Fernando Scodro, Global Board Member at The ImPact; Inês Sequeira, Director and Founder of Casa do Impacto; Johannes Weber, Program at The BMW Foundation Herbert Quandt; or Jeffrey Cyr, Managing Partner of Raven Indigenous Capital Partners, among more than 30 international industry experts and inspirational speakers.

Fi21 is a meeting point for investors, philanthropists, corporates and institutions with a concern to align their capital with their values ​​and contribute to a better and more sustainable future. A key appointment to learn more about impact investing and socially responsible investing, high growth sectors globally.

Impact investing is one that generates, in addition to a financial return, a positive social or environmental impact. Impact investing differs from Socially Responsible Investments (SRI) in that these are a set of investment decisions normally in listed companies (equity or fixed income) or sovereign debt, which include in their analysis, in addition to traditional criteria (profitability and risk), environmental, social and good corporate governance (ESG) variables, as they are understood to add value to financial profitability, even if there is no social or environmental benefit.

Both impact investing, which according to data from The Global Impact Investing Network (GIIN) has reached a global figure of USD 715 billions (approximately 600.000 millions euros) in 2020, and socially responsible investments are clearly on the rise worldwide.

Promoted by Social Nest Foundation, a pioneering entity in the promotion of entrepreneurship and impact investing in Spain, Fi21 has the support of The Global Impact Investing Network (GIIN), Zubi Capital and Open Value Foundation, as well as of a wide network of ecosystem partners such as Fundación Seres, Spainsif, Latimpacto or Toniic, and media partners, like Pioneers Post, Impact Alpha, Funds Society and Colaborativo.

Over three days, through more than 18 keynotes, presentations and panel discussions, the global impact investing community will meet virtually at Fi21 to analyse the opportunities for impact investing in responding to the global challenges we face; meet and learn from inspiring impact investing leaders worldwide; and connect with other individuals and institutions working in the sector, in what promises to be the event of the year for the sector in Europe.

More information on fi21.org.